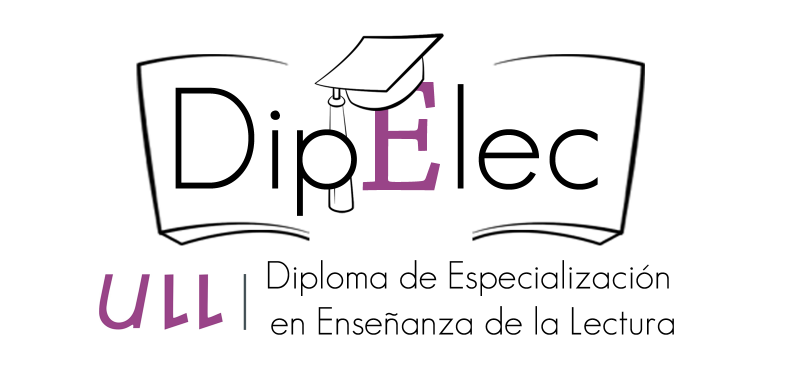 Diploma of Specialization in Teaching of Reading
Post-graduate Degree at ULL
This certification is a training proposal for primary education teachers, psychology, pedagogy, speech therapy and specialist teachers and support can have training on teaching reading from which prescribes scientific research. This qualification provides the necessary training to ensure effective teaching of reading both boys and girls begin as those who are at risk of learning disabilities.
Some studies show that quality education can increase the skills and knowledge of students, but these suffer from the disadvantages of proceeding own slightly favored socio-economic environment. In the area of ​​reading, the key role played by teachers in enabling students to learn effectively is also recognized. A finding to note is the relationship between the qualification of teachers and student performance in reading. We all know the enormous importance of learning to read in the early years of schooling. First learn to read and then read to learn. This gives us an idea of ​​what it is to teach transcendental this academic skills and it is essential that we do on a solid, well-grounded for personal, social and academic future student base.
The main contents offered by this university degree are distributed in a total of 9 subjects:
First, the training course begins with the theories and beliefs about teaching and learning of reading. Why? Because the teaching of reading has been surrounded by myths and misconceptions. There has been much debate and discussion on teaching methods of reading. Although multiple contributions that come from learning theories, psycholinguistic theory is receiving increasing empirical support, and this has implications for how we should teach reading to achieve better learning outcomes.
Secondly, training continues with the subject prevention of specific learning difficulties in reading. Why? Because nowadays we have to abandon the model waiting to failure to make way for a Model of Response to Intervention (RtI) that puts more emphasis on prevention, including measures of progress in learning to read, and to provide instruction based on quality research itself.
The latest scientific report published by the National Reading Panel (2000), it is necessary to teach reading from the statement of the five essential components that provide the reader success: phonemic awareness, alphabetic knowledge, fluency, vocabulary and comprehension.
Then the following five subjects have been designed to treat every depth of these components:
The subject phonological awareness will allow us to delve into this linguistic ability and understand why it is so important this skill for learning to read.
The subject Alphabet Knowledge explains how the instructional sequence must be followed when we teach the grapheme-phoneme rules of conversion in a language like Spanish with a shallow orthography.
Through the subject Fluency essential and beneficial it is for reading automaticity in decoding the text, and what we must do to get children to read more fluently.
Vocabulary go hand fluency and automaticity is hardly gets in reading if they know the meaning of words. Throughout the course we will discover Vocabulary "What is the vocabulary" and the importance of their involvement in education.
The ultimate goal of reading is to understand and therefore the subject Comprehension will help us better understand the reasons because students do not understand when they read and what we should do to correct this situation and get the students are good comprehenders.
The subject Letra program includes instructional materials for teaching reading that has been proven effective through research. A list of five books for teachers and five workbooks for students is included. In books a schedule of activities to teach phonemic awareness, alphabetic knowledge, vocabulary, fluency and comprehension are collected. In addition, measures of learning progress in reading the teacher can use to go forward and monitoring the progress of their students are included.
Finally, for the subject Final Degree Work is part of the teaching material featuring Letra program for teaching reading in order to make a schedule taking into account the levels established by the Response to Intervention Model.
Being a post-graduate university degree is taught virtually there a forum for student and an interactive forum with professors, plus tutorials.